Stay in a luxury apartment
Grächen is a cosy mountain village situated on a plateau at an altitude of 1600 metres in the Swiss Mattertal. Here we have divided our holiday home Chalet Myriam into three different flats and a studio, including Apartment Matterhorn (sleeps 8) and Apartment Weisshorn (sleeps 6) and the studio (sleeps 3 a 4). The apartments are very suitable for families with children. The studio is very suitable to rent extra for grandparents. Separate yet close to children and grandchildren. The studio is located in the basement and has a separate main entrance. The building is spacious, comfortable and relaxing and offers unlimited freedom. Away from the hustle and bustle, in the middle of an authentic village! Our house is only a 200m walk from the lift. Hike, ski, relax and unwind, you can do it all !
In the winter, you can head to Sisu, Switzerland's best and biggest family park.
In the summer, you can go on exciting GPS quests along mountain streams in the forest or take the SNP Wild Tray. Go exploring and discover hidden Ravensburger play huts. Children will love romping around in this fantastic indoor and outdoor play park.
If your children don't enjoy hiking, why not take them trottbiking instead ?
There are several fun climbing parks in the area.
The Leukerbad and Brigerbad are thermal baths that are well worth visiting,
with both featuring large sauna complexes, indoor and outdoor pools, spectacular slides and rapids.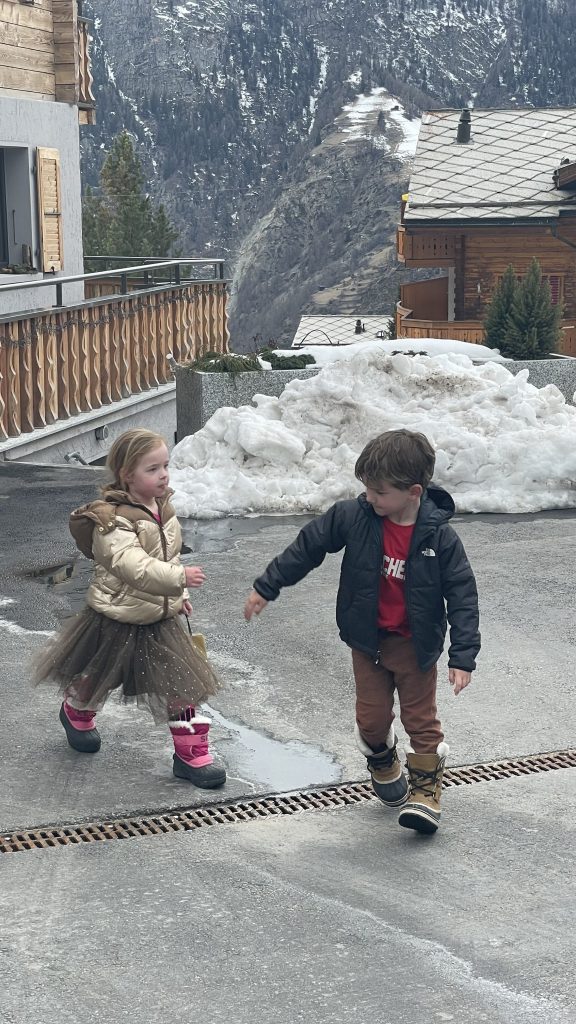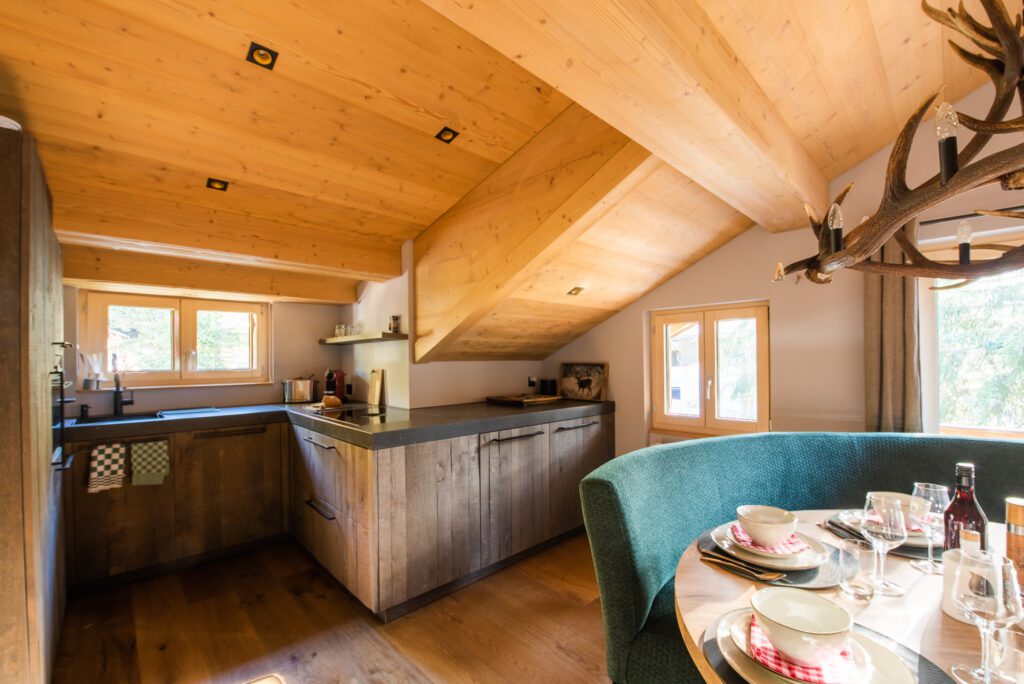 From CHF 385,00 per night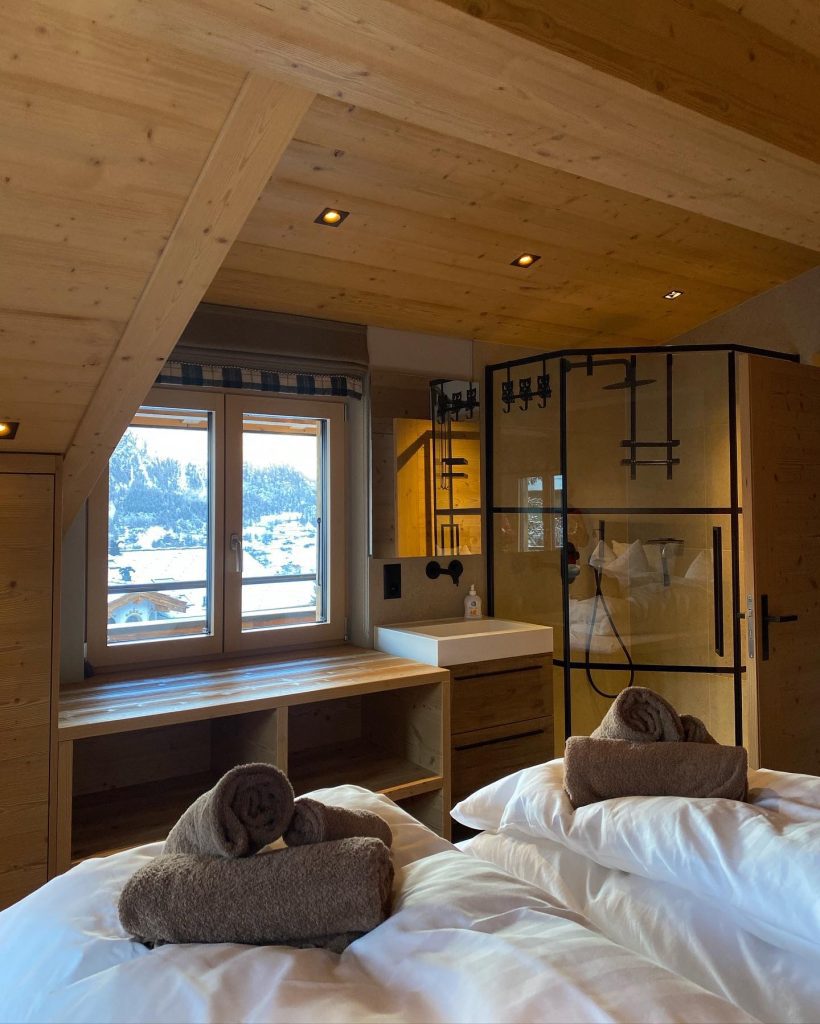 Flat Matterhorn is named after the world-famous mountain giant, located on the border of Switzerland and Italy. Standing at a massive 4478 metres tall, the Matterhorn is one of the most photographed mountains in the world. Flat Matterhorn sleeps eight. .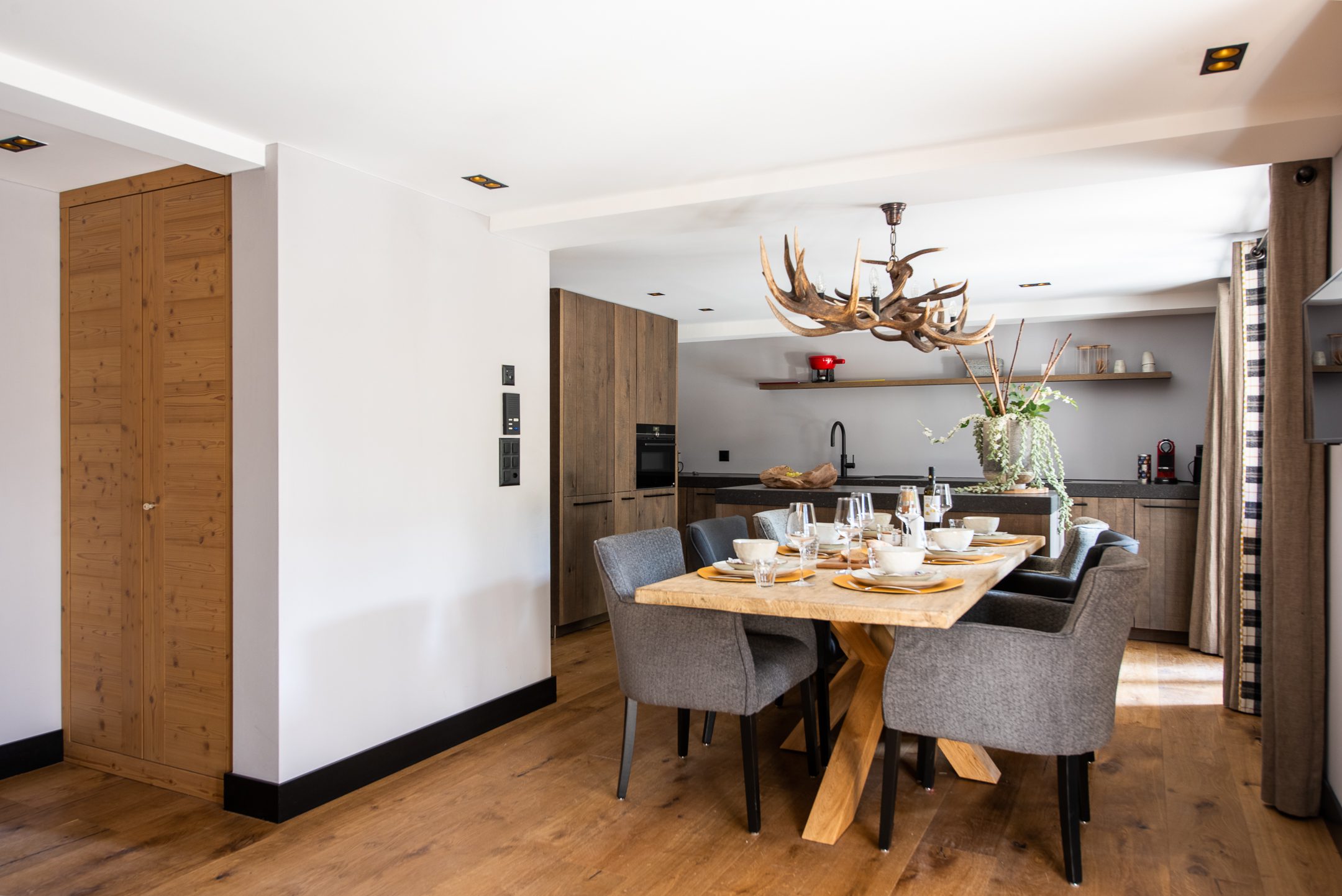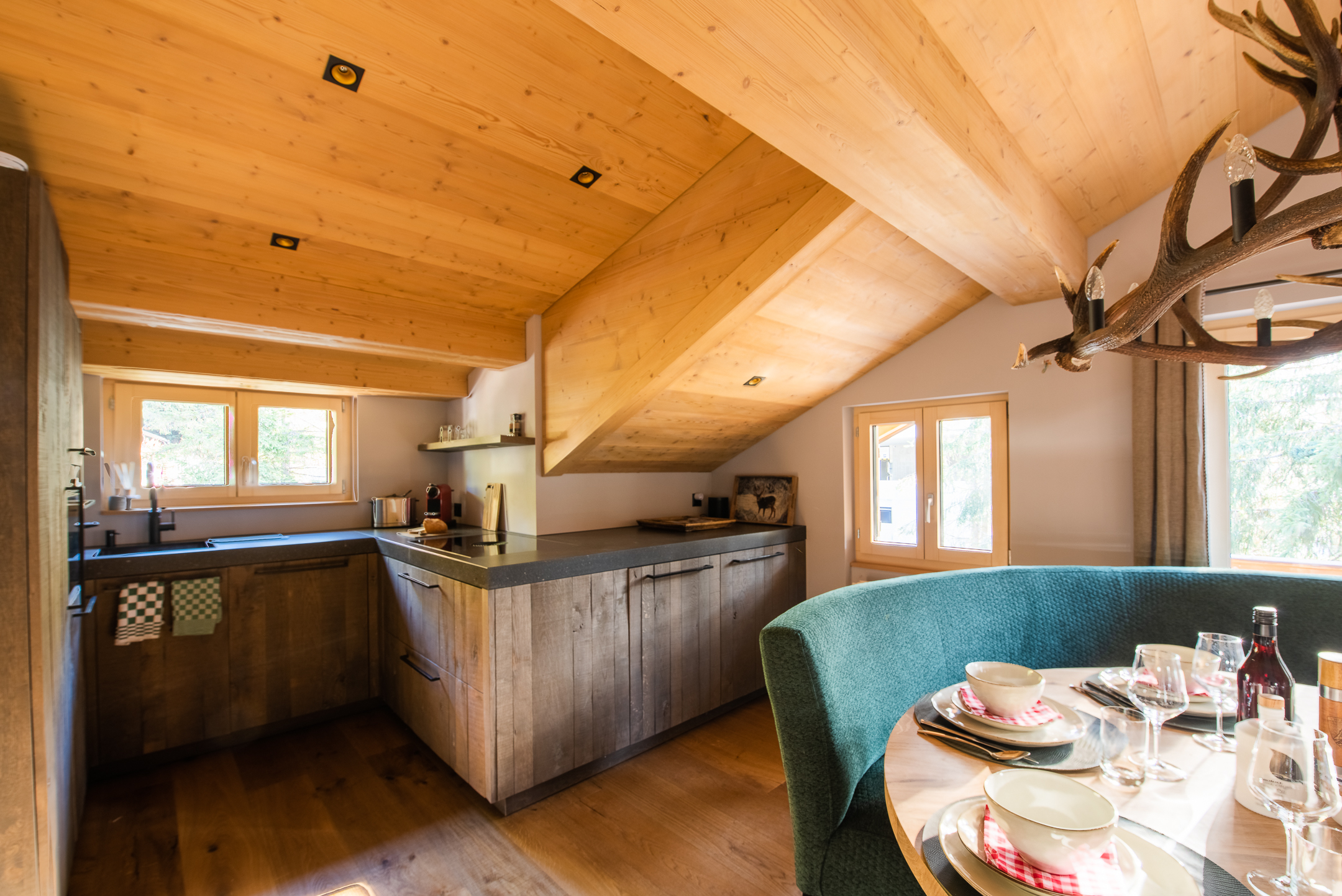 The Weisshorn apartment is named after the 8th tallest peak in the Alps, standing at over 4500 m. Flat Weisshorn sleeps 6 and overlooks the breathtaking nature from the terrace (with BBQ).
From CHF 287,00 per night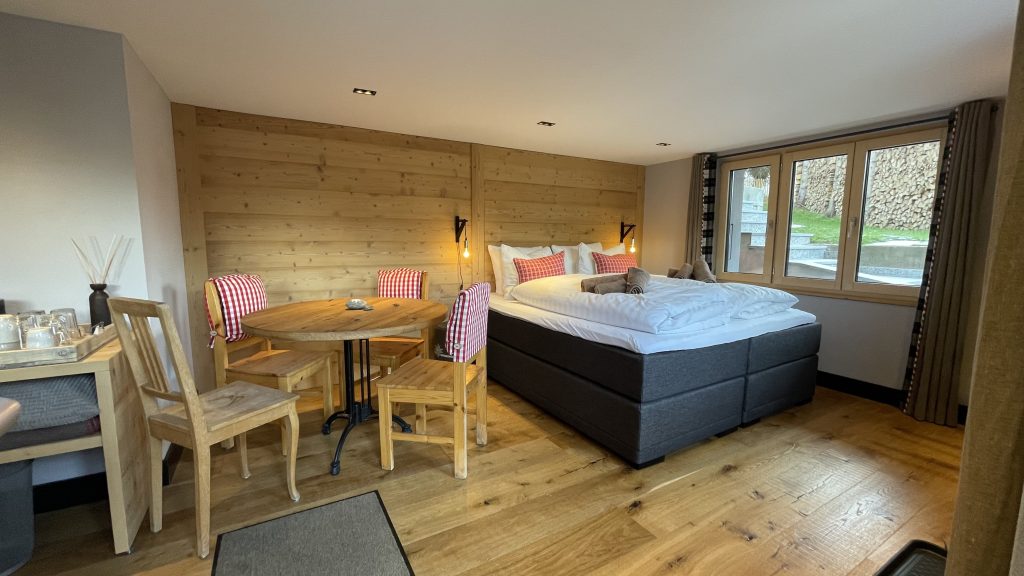 From CHF 150,00 per night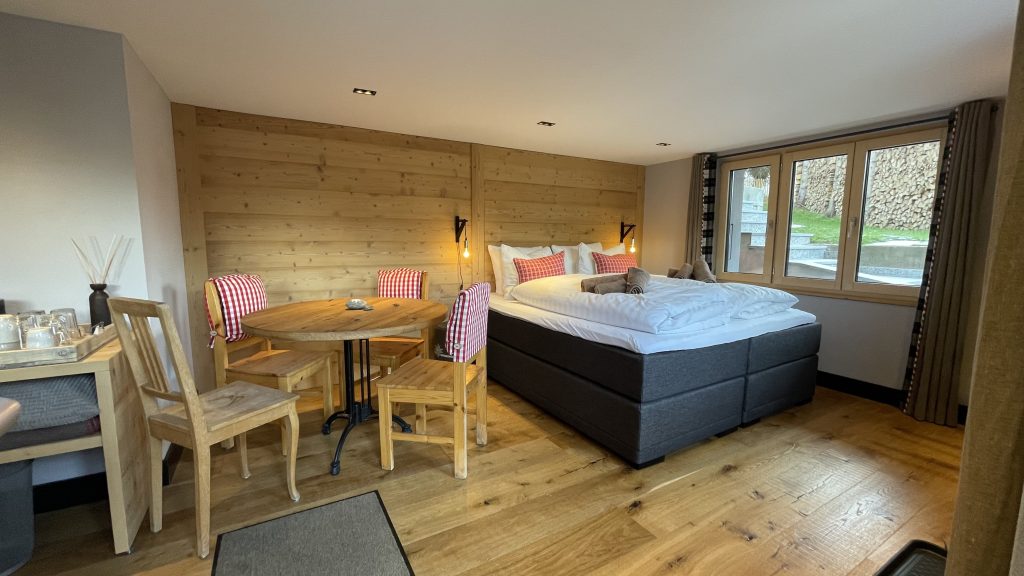 The studio is located in the basement and can accommodate 3 to 4 people. There is a luxurious bathroom and a spacious double bed 180 x 200 cm in the dining/bedroom, as well as an additional bedroom with a double bed 140 x 200 cm. A cosy studio with hot tub and sauna at your doorstep.